Are you so busy you can hardly catch your breath? Does the Bible seem bland? Are you having difficulty forgiving? Want a deeper spiritual life but not sure where to start? Wondering what Jesus is inviting you into at this time in your life? These and other questions are explored through the Ministry of Spiritual Direction, in the form of Individual Spiritual Direction, Silent Retreats, Classes, and other opportunities.
About our Spiritual Director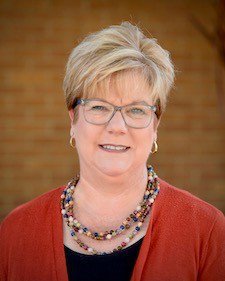 Joanne Griffith wears many hats at Wesley. In addition to Spiritual Direction, Joanne is the Executive Pastor and Program Director at Wesley as well as the Lay Leader for the Northwest District of the North Alabama Conference.
Joanne says, "My own spiritual Journey has given me a deep longing to share and invite people into a safe environment and opportunities where they can experience God. " Joanne is passionate about coming along side others and attending to God's voice in ordinary moments.
Joanne has found that making room for Sabbath each week has become especially important to her spiritual rhythm. Spending time with family, her husband their children or grandchildren, adds to that spiritual wholeness. Knitting is her Zen.
You may contact Joanne at 256-355-1842 or joanne@gorefuge.org for more information or to schedule an appointment.